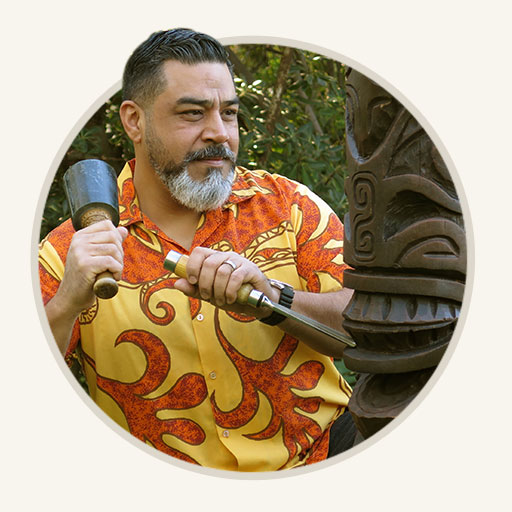 About Tiki Diablo
Based out of Los Angeles & serving clients around the world, Tiki Diablo is at the forefront of crafting "exotic escapism." Our work involves all manner of creative design & production for a range of products & environments: from custom tiki mugs or glassware to complete venue design, decor construction & interior builds.
Working with Tiki Diablo means that you have a partner in producing one-of-a-kind projects that elevate your business or venue with a high level of custom craft and creative approach.
Our clients range from local businesses to international companies; each of which gets a dedicated, professional collaborator in creating a new world of exotic escapism for their clientele.
Continue reading to learn more about us or get in touch to discuss how we can work together on your project.
"As one of the first to pick up the chisel and resurrect the forgotten art form of sculpting Tikis, Daniel "Tiki Diablo" Gallardo has been on the forefront of the Tiki revival. His work is equally rooted in ancient tradition as it is in modern stylization. From large Tiki statues to ceramic cocktail mugs to complete Tiki bar interiors, Tiki Diablo's art is gracing tropical hideaways from Palm Springs to Barcelona and Berlin. His intricate Tiki carvings can be found in theme parks, drive-in theaters and home Tiki bars."
Specializing in high-end bars, restaurants, and venues.
Tiki Diablo creates beautiful, immersive environments that transport your patrons to an exotic escape.
Custom design,
direction &
production.
Bar & Restaurant Interior Design
Fine craftsmanship makes a world of difference when creating an immersive environment. Our work brings an intricate level of detail & quality of design of each of our projects – ensuring that the resulting space is a unique and impressive stage for your business.
Custom Mugs & Glassware
As one of the preeminent crafters of custom tiki mugs, glassware and decor, Tiki Diablo manages the entire process of creating a unique product for your venue – from concepts & design through production.
Creative Direction
With years of experience as one of the longest-running modern companies in the field, Tiki Diablo offers an unparalleled mix of experience & creativity. We work with our clients to produce environments and products that are unique, unexpected, and staggeringly cool.
Examples of Our Past Work
Here are a some samples from our client work. As each project is unique and reflects the goals of an individual client, these samples only represent the beginning of what we can do for you. Get in touch with us to discuss the particular needs for your business, event or venue.
A Few Of Our CLients
We've enjoyed working with dozens of clients over our many years in business.
Here are just a few of the notable companies for which we've worked…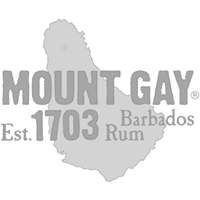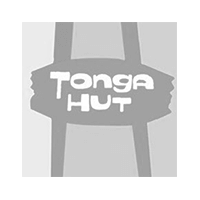 Get in touch to discuss what Tiki Diablo can create for your business.